Image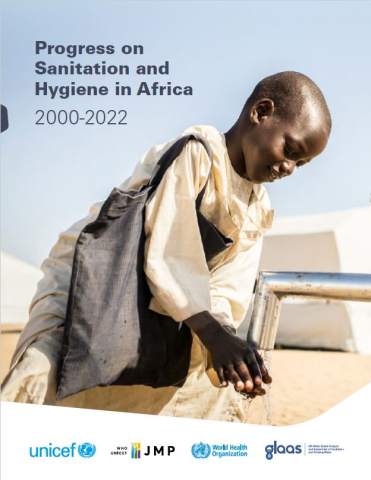 Brief summary
This snapshot presents findings from the WHO/UNICEF Joint Monitoring Programme for Water Supply, Sanitation and Hygiene (JMP) and the UN-Water Global Analysis and Assessment of Sanitation and Drinking-Water (GLAAS), implemented by WHO.
Report highlights
The JMP produces internationally comparable estimates of progress on drinking water, sanitation and hygiene (WASH) and is responsible for global monitoring of the Sustainable Development Goal (SDG) targets related to WASH. This snapshot provides first regional estimates of progress on sanitation and hygiene in households in the African Union (55 countries) between 2000 and 2022.
GLAAS monitors the strength of WASH systems with a focus on governance, monitoring, regulation, human resources and finance and is a co-custodian of SDG targets 6.a and 6.b on the means of implementation. GLAAS collects data directly from national governments and the analysis for WASH systems shown in this snapshot is for the sub-Saharan Africa SDG region from the GLAAS 2021/2022 cycle.